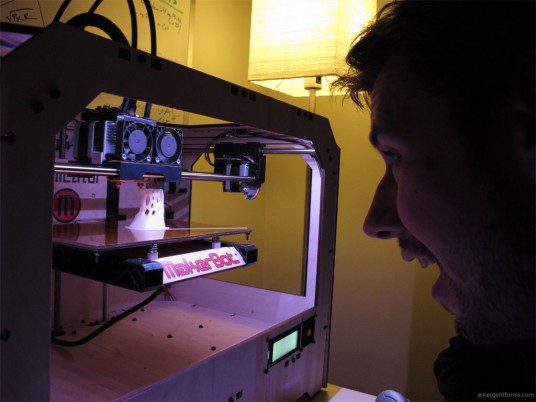 After the initial set-up and a lot of tinkering I'm starting to get some awesome results from the 3D printer. I made these two complex figures to better understand the limits of what the machine can do. As you can see below the results are already pretty impressive: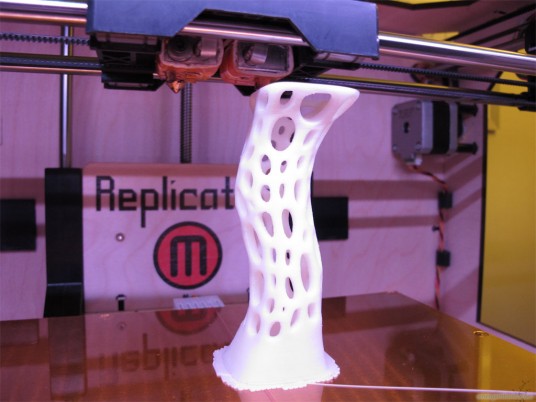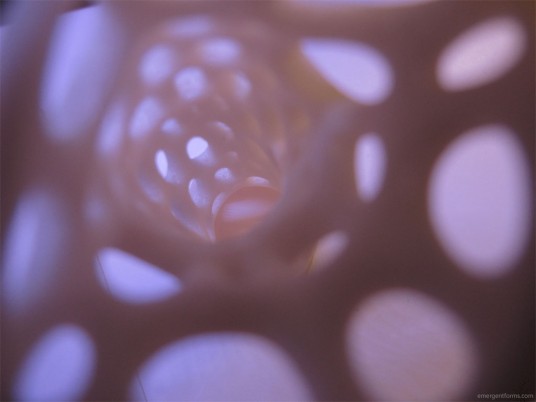 One of the benefits of 3D printing is that you can achieve forms that aren't always possible with traditional manufacturing techniques, this makes for some novel photo opportunities.
Both objects were printed with ABS plastic. Surprisingly the black ABS makes the manufacturing process a lot more evident. The specular highlights strongly reveal the striation as the plastic is printed layer by layer. This results in a really interesting "velvety" texture across the surface of the object.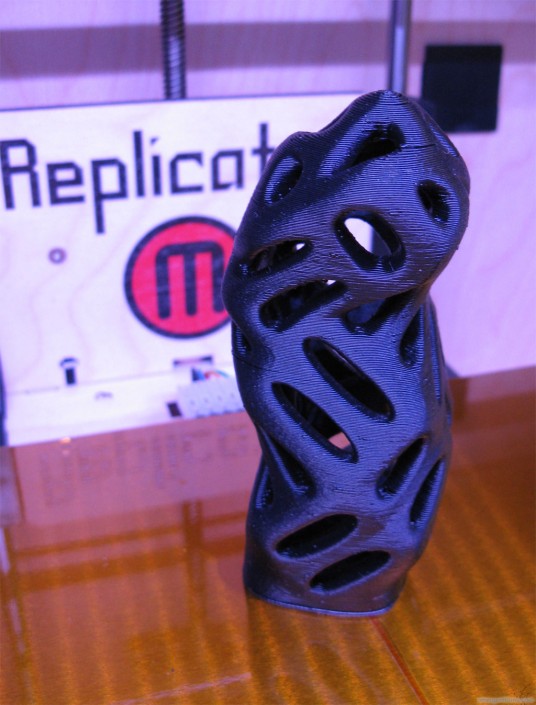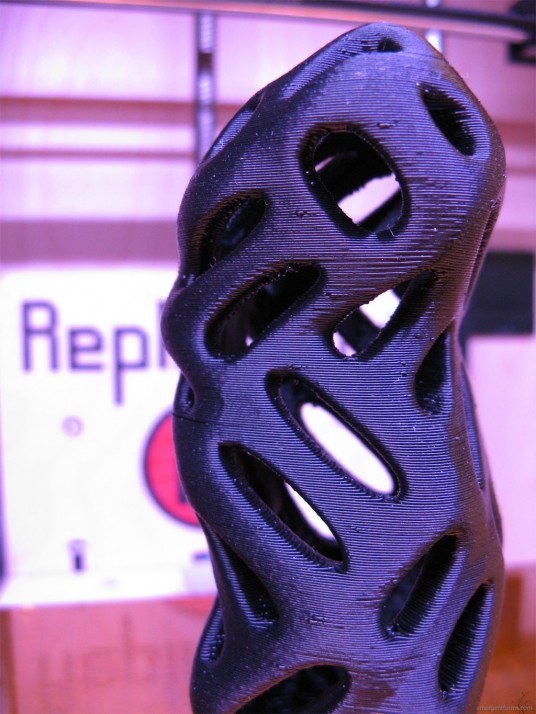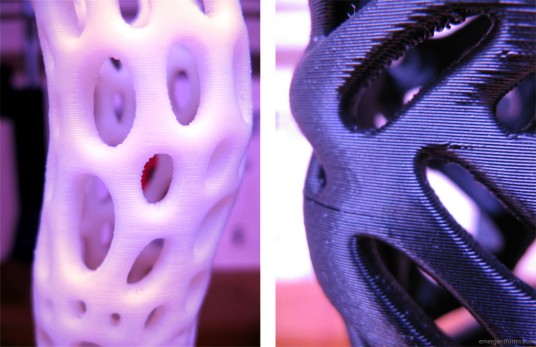 I was also very impressed with the resolution of the prints. I was using a layer thickness of about 0.27mm, as you can see in the photo below this makes for a pattern that is slightly denser than a human fingerprint.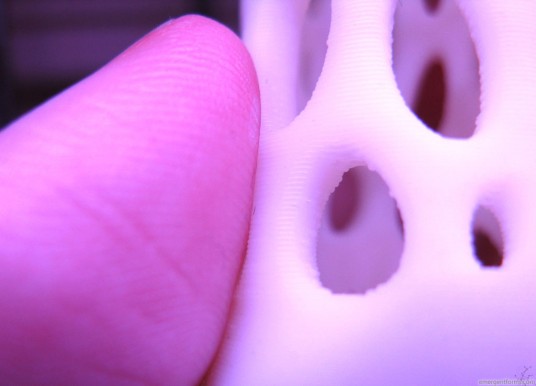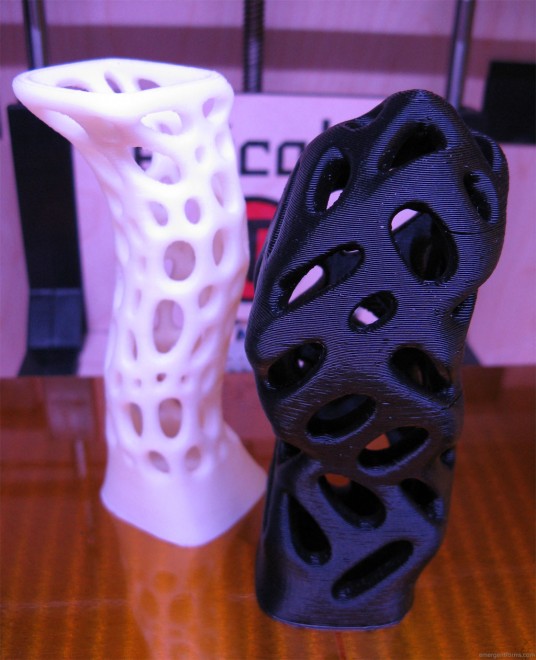 Related Posts: