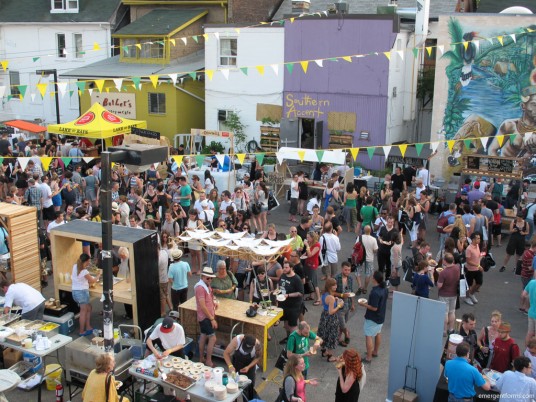 Last week, local charity, The Stop, held their first annual Night Market. The event paired local chefs and designers together to create a novel dinning experience evocative of food markets from around the world. I was invited to design and fabricate a Night Market cart for The Bellevue restaurant.
Designing a cart that paired the hip, laid-back style of The Bellevue with computational design tools was a fun and interesting challenge. The product was an intricate, lightweight, structural canopy system that floated above an understated base.
The cart turned out to be a perfect match for The Bellevue and the event was huge success for all involved. Next week I'll be following up with a detailed breakdown of the cart's design and fabrication.