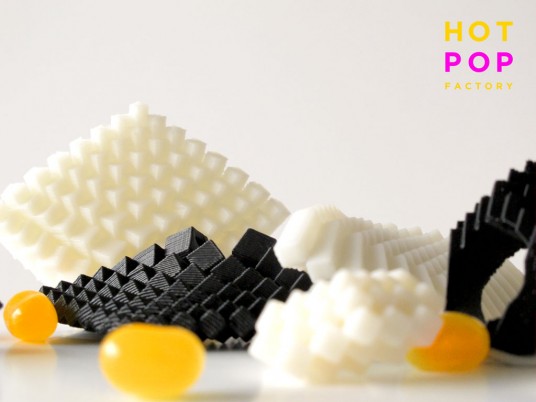 Recently I launched, Hot Pop Factory, a new collection of parametrically designed, 3D printed jewelry with fellow designer Bi-Ying Miao. We've been toiling away for the last several weeks perfecting the collection, in order to get the best possible results out of our Makerbot Replicator. The result was an endless litany of prototypes as we honed in on the final designs.
3D Printing turned out to be a massive boon for this process. We were able to iterate the design at full wearable scale essentially in real-time. This provided us an intimate understanding of the design process which allowed us to carefully refine the final pieces. I wrote a bit more indepth about the process on the Makerbot Blog.
In addition to 3D Printing, we also relied on the parametric design tools we use in architecture to develop our unique take on jewelry design. In particular we used Rhino3D and the Grasshopper plugin (seen below) in order to derive the final forms.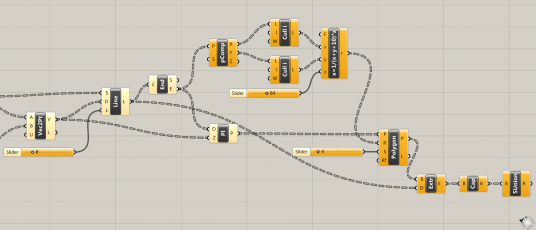 Overall the project has already been a tremendous success. We've been fortunate to have some early sales traction and the feedback from our customers has been great. Bi-Ying and I are extremely proud of the final collection which you can view below or in our online store. We've got a lot of ideas about how to grow this project and broaden its vision, if you are interested in following along be sure to visit the Hot Pop Factory Blog.